Forgetting the body
Workshop with Przemysław Błaszczak (Institut Grotowski, Pologne)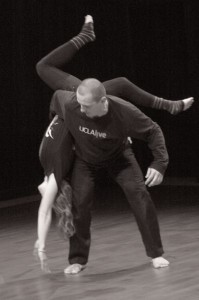 Social norms, conventions, etiquette and rules create an environment that shapes our physicality and relation to the body – that is, our "body view". The way we walk, run, dance, touch ourselves and each other is culturally determined but so deeply ingrained that we readily identify with it and say "this is the way I am". We don't remember or seem not to remember that from birth we are exposed to intense training that never really ends, and our behaviour is a way of conforming to the prevailing norms.
The aim of the workshop is to make us forget the body as we know it, and make us listen to it in the here and now, in relation to ourselves, the surrounding space, our partners and group. By focusing on solo and partner training we will discover new modes of perception, communication and improvisation that brings together, in a creative process, co-action, co-creation and co-existence.
---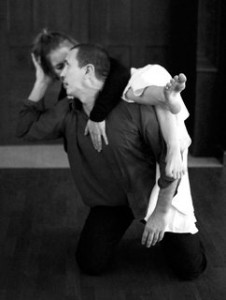 Workshop will be intensive physical work session, using the following elements :
concentration
individual training
partner training (basics of partnering)
research on structures existing in the body and influence of it on the character of the movement
rhythm in individual, partner, as well as group actions
improvisation on the precise elements (transition from the training to creative process)
creating structures for movement
Workshop will have two parts.
Morning session is open to anyone ready to involve physically and includes all elements mentioned above.
Afternoon session is dedicated to people who are working as performers : the focus will be on creating stage material using the tools from the morning session.
---
Dates
From november 2014, 8th to 11th
from 10am to 2pm : tout public
from 4pm to 7pm : approfondissement
Prices
Tout public (10h-14h) : 110€ –
Inscription avant le 25 octobre : 80€
+ 15€ d'adhésion annuelle à l'association Passerelle des Arts
Approfondissement (
10h-14h et 16h-19h
) : 180€ –
Inscription avant le 25 octobre : 135€
+ 15€ d'adhésion annuelle à l'association Passerelle des Arts